Living in Malaysia, is every day prosperity,,
Some knew (the adults)
some dont (the kids)
and some pretend to forget (the penebang pokok balak a.k.a. mother's nature enemy)
but still, we cant do nothing bout it, can we?
I would like to insincerely invite an unwelcoming guest to my house,
every single day when I open the windows..
Guest : The name's Hazel (she's the haze~ -_-)
Me : I hate you.
Guest : Oh really?! well, I on the other hand just LOVE to wander around your house,
making you cough like hell and blur your view of the scene and all..it's just my fun hobby!
Me : .....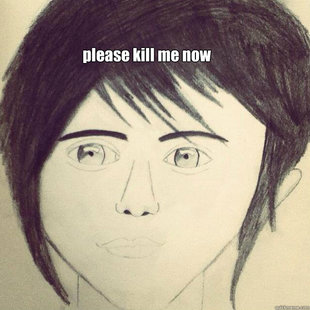 p/s : killing as in virtually..yeah,had a imaginary suicide that time.